By Carol Z. Shane
Etsy was the first to notice, and that was almost five years ago.
When Native Maps' David Harman, Knoxville Entrepreneur Center's (KEC) Joy O'Shell and Rala's Nanci Solomon took off for Brooklyn, NY in May of 2016 to attend the first-ever Etsy Maker Cities Summit, they were already part of an elite Maker group — one of only 13 teams chosen to participate out of hundreds of applicants. At the time, Knoxville counted 150 artisans, tech entrepreneurs, brewers and other small Makers among its ranks — none of whom had any kind of official recognition. There were no events geared toward their needs, no formal support, no way of gathering all of them under one roof virtually or in person.
On the heels of the Etsy event, that changed very quickly.
By September, then-mayor Madeline Rogero had created The Mayor's Maker Council and declared Knoxville "The Maker City." The first Maker City Summit was held at The Mill & Mine. Word got around. Those seeking an independent, self-directed life driven by individual passion and boundless creativity decided to give it a go. Some were already here; many came from far and wide. 
The ranks exploded. Today more than 900 makers are part of The Maker City.
It's no accident.
In conversations with Knoxville's entrepreneurs, the same strengths are mentioned over and over: the city's heritage of innovation, manufacturing and craft. Affordability and livability. The city's status as a nexus of transportation — a hub for three major interstate highways, within a day's drive for half of the continental United States — and a welcoming community for immigrant populations. An über-supportive entrepreneurial community.
Big Brains Live Here
Jim Biggs, Executive Director of Knoxville Entrepreneur Center, points out that East Tennesseans have access to some of the most advanced research institutions in the world. He lists Oak Ridge National Laboratory (ORNL) and the Y-12 National Security Complex, the University of Tennessee and the Tennessee Valley Authority (TVA) as big draws for movers and shakers around the globe. "The tech itself is incredibly cutting edge," says Biggs, "and the quality of talent in our region is pretty unprecedented for a town of our size."
Again: no accident, and not new. "This recognition from Etsy merely builds on Knoxville's legacy of innovation and creativity," wrote Etsy CEO and president Chad Dickerson in his Official Letter of Recognition to Mayor Rogero, Harman, O'Shell and Solomon. "It seems fitting that Knoxville was the smallest city to host the World's Fair in 1982, yet it was at that very event that the now ubiquitous touch-screen was introduced. It's clear that Knoxville continues to foster talented individuals alongside creative, local, and sustainable development."
Biggs says, "Over the past year we have become a destination for entrepreneurs, and I think you're only going to see that accelerate. In a digital age, when people in some of those tech fields can work from anywhere and choose where they want to live, they're choosing Knoxville."
Trees of Green, Red Roses Too
The city they're choosing is not only innovator-friendly, it's naturally stunning. Creative types, by and large, seem to need nature; running a business is hard work, and nothing restores the soul like getting out there in the green stuff. 
In her presentation on "How to Avoid Burnout," Allie Mounce of Pretty Useful Co. told 2020 Maker City Summit attendees " "You shouldn't have to burn yourself out to succeed. Sleep well, eat something green, and walk around outside." 
Knoxville is a great place to walk around outside. 
Knoxville's Urban Wilderness has over 50 miles of trails and greenways connecting to pristine lakes, historic sites, dramatic quarries, adventure playgrounds, five city parks and a 500-acre wildlife area. It includes Ijams Nature Center, one of the region's leading wildlife sanctuaries and environmental learning centers. 
Each April, the Dogwood Arts Festival celebrates East Tennessee's spectacular spring season, with 85 miles of Dogwood Trails through 12 featured neighborhoods in all four quadrants of the city.
Knoxville Botanical Garden and Arboretum offers 47 acres of walking trails, display gardens, unique and historic horticulture, stone walls and timeless buildings, just five minutes from a booming, revitalized downtown. 
And here's a feather — literally — in Knoxville's cap: out of 90 Community Wildlife Habitats in the U.S. certified by the National Wildlife Federation, Knoxville is the only one in Tennessee. It's so green and leafy that the City of Knoxville employs a full-time arborist. 
The city's location on the Tennessee River, and nearby Norris, Tellico, Fort Loudon and Douglas Lakes, makes it popular with water lovers of all types.
And, of course, one of the most-visited destinations in the country is right on Knoxville's doorstep. The Great Smoky Mountains National Park straddles the border between Tennessee and North Carolina, encompassing lush forests, wildflowers, streams, rivers, waterfalls and hiking trails, including a segment of the Appalachian Trail. 
Music, Art, Cool Stuff To Look At
Knoxville is home to a thriving cultural scene. The Knoxville Symphony Orchestra and Knoxville Opera Company each present a full season, and the Knoxville Museum of Art showcases local and international artists. Monthly "First Friday" evenings, sponsored by the Art & Culture Alliance, feature local artists and musicians in downtown galleries, shops and restaurants.
---
---
If you take a walk around Market Square and other downtown locations, you'll see art and murals depicting everything from the city's history to Dolly Parton to fanciful abstract designs. The city's historic neighborhoods offer walking tours and the kinds of unique homes that Makers are drawn to.
Add in a temperate, four-season climate and the low cost of living, and it's no surprise that Solomon says, "economically it is an affordable place to live, work and start a business. With mild weather and natural beauty, close in travel distance to larger cities, it's an ideal location."
Welcoming the Stranger
Fortunately, immigrant populations have noticed the city's assets too, and their desire to  make homes for themselves and their families in East Tennessee is a big plus for the region. Biggs says it is "an increasingly significant part of what's happening here that actually mirrors to some extent a national trend."
With organizations like Knoxville's Bridge Refugee Services and Centro Hispano in place to help new arrivals find avenues to citizenship and rewarding lives, Knoxville welcomes immigrants from around the world — many of whom bring cultural traditions that translate into small businesses. The city's most famous immigrant entrepreneur — so far — is Yassin Terou, the Syrian refugee who built his talent for making delicious Middle Eastern food into a restaurant with two — so far — locations. In 2018, the downtown location was named "The Nicest Place in America" by Reader's Digest. "I can't think of a better standard bearer for us than Yassin Terou," says Biggs.
"Not only will you see growth and entrepreneurship from the folks who are immigrating to Knoxville, you'll see Knoxville meeting them where they are because we're starting to realize how important they are to a thriving community. And we focus not only on the immigrant community, but also on traditionally under-served communities. I think you're starting to see some intentionality around that." Organizations such as 100Knoxville, which supports and encourages Black-owned businesses, and Let Her Speak, which seeks to give women in business a stronger voice, have formed over the past couple of years, and even though there are more culturally diverse cities than Knoxville, other support organizations of this type are sure to follow. "Black and Latinx and other minorities are not as represented here as in some cities," says Biggs, "but that doesn't mean that they should be suffering disproportionately." 
We've Got Your Back
The main topic that arises among entrepreneurial Knoxvillians — the chief, cardinal characteristic that every Maker mentions when asked why they believe Knoxville as a Maker City is no accident — is the supportive community they find when they decide at last to take the leap.
Time and time again, small Makers are astonished that even their competitors cheer them on and offer mutual aid, sharing resources, time and information.
"Without all the other Makers helping, guiding, mentoring me, I wouldn't be the entrepreneur that I am today," says Jade Adams, who turned her love for plants — and discerning eye for a carefully curated boho-chic style — into a runaway success with her modern plant boutique, Oglewood Avenue. "All the Makers relate to you and help you and push you and pursue you more than you know when you're in it. If I didn't know any Makers I'd probably be lost."
Crystal Dempsey, who crafts sophisticated, original macrame pieces at Love Me Knot Designs, even noticed an upswing in support during the pandemic. "I have always thought that Knoxville had a really special community that surrounds Makers and local businesses, and I believe that even more now!"
With such a collaborative, supportive community, entrepreneurs are encouraged to expand their strengths and, sometimes, explore more than one avenue.
Holly Rainey is a Knoxville-based photographer and marketing director for a variety of local businesses. Part of the League of Scruffy Photographers, she specializes in street and portrait photography, but she's also been able to grow her skill set and increase her income. She's a contributor to the "8th of August" documentary project in Knoxville, Newport and Greeneville, commemorating the day in 1883 when military governor Andrew Johnson freed enslaved people. She's published a book in collaboration with Black in Appalachia and East Tennessee PBS. And now she's tearing it up as social media director for The Maker City.
"Just started that last week!" says Rainey. "Knoxville is a fabulous place for entrepreneurs because there are so many fantastic resources and organizations to help out. KEC and The Maker City host countless events to help people grow their business." Because every entrepreneur knows that it's not just about Making the Things.
Small Makers must work on and in their business at the same time, especially during the startup stages. Someone who paints beautifully isn't necessarily gifted at calculating profit and loss statements. "I'm like, ''Hey am I doing this right? When is tax season again?'" says Adams.
David Harman knows all about that. In addition to being part of the original Maker team, he started Native Maps six years ago, "fresh out of art school," he says. Armed with an MFA, not an MBA, he had a lot to learn. But he's convinced that creative people are creative in many capacities — including business — and that they benefit more from need-based learning rather than traditional business school.
"They need to build a website, so they talk to the closest people that they know. They need accounting help, so they talk to someone who's a little further along than they are," says Harman. "When you rely on need-based learning like that, having connections within a community of Makers that support each other along the way is really crucial.
"I really learn a lot from the Makers around me. And I've shared a lot too. That's really all you need. As a Maker you just need to solve the one problem that's right in front of you at any given time. And Makers are really good problem solvers."
In other words, when it comes to small Makers, "it takes a village" to start and maintain a business. That's very literally what's going on here, and it seems to be naturally occurring.
"Knoxville is a welcoming, friendly and supportive community," says Solomon. "The Volunteer spirit of this region filters into all areas." 
So. Brains, beauty, affordability, culture, inclusivity and constant support. Knoxville has them all, and is proud to be called The Maker City.
It's no accident.
---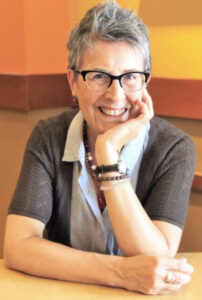 Carol Z. Shane enjoys writing about creative people. A regular contributor to the Shopper News, Knox.Biz, visitknoxville.org, themakercity.org and madeforknoxville.org, she was the Knoxville Symphony Orchestra's Principal Keyboardist for 31 years.