William Lewellyn is #MadeForKnoxville
William is a creator, change maker, and an innovator. In the midst of a global crisis, he decided there was more he could do — even from home. William patented a clear face mask that not only helps others see our face, but also allows us to open our phone using face ID all while filtering out Covid-19.
William owns MTek 3D, a prototyping and product development company specializing in 3D printing and vacuum casting machines. When the pandemic first hit and the mask mandate took effect, we quickly learned just how much face masks came with their own slew of challenges — challenges the MTek 3D Masks seeks to help eradicate by providing more comfort, eliminating the hassle of taking masks on and off to unlock your phone, and not fogging up your glasses to name a few. 
"I'm trying to keep all of the manufacturing here in Knoxville."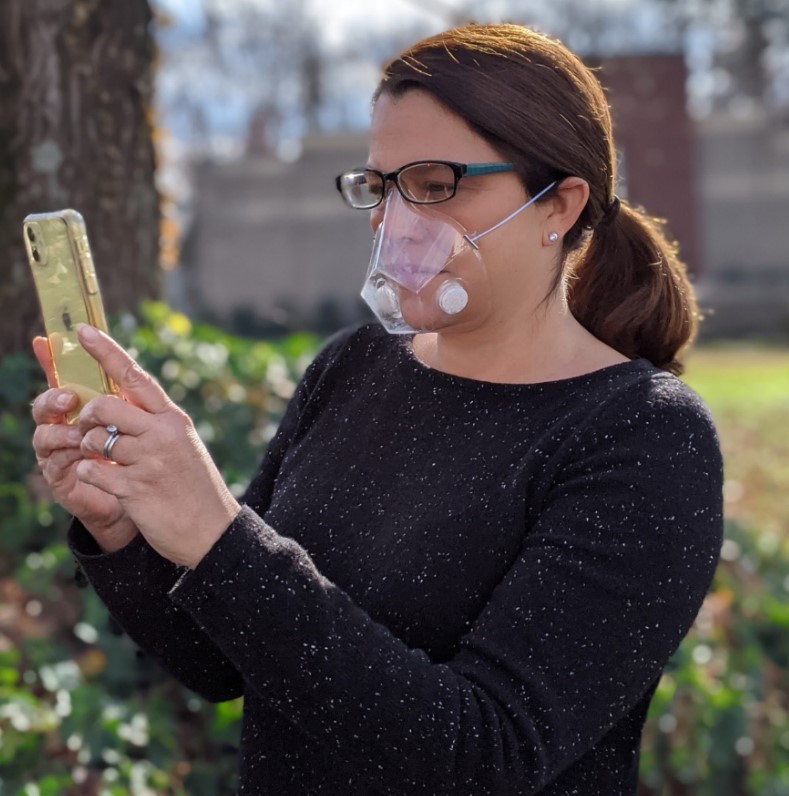 In Their Own Words…
Greetings! I am the director of operations for MTek3D. At MTek3D, we custom manufacture for all applications in every industry. We specialize in sales and services of 3D Printing and Vacuum Casting machines, and are a group of forward-thinking problem solvers. When the Covid pandemic first hit, I created a clear facemask and patented the design. MTek3D's newest product is the latest, environmentally friendly, reusable mask that enables facial recognition on digital devices. The clear facemask is also washable and reusable and allows others to see your face–all while filtering Covid-19. I launched it at the beginning of 2021 with the goal to keep all of the manufacturing here in Knoxville. 
Interested in sharing your "Made for Knoxville" story? Submit here!