Rachel Thompson is #MadeForKnoxville.
After the pandemic hit, Rachel not only wanted but needed to find her niche. So, she looked at her resources and started problem solving: her health, an able body, a garage, some tools…could she build furniture?
She could–her first table sold in two days, and after that she knew Saw & Dust was a way for her to serve the community during unprecedented times. Now, as Rachel builds up her own life through her business, she hopes to set an example and encourage others to do the same.
"I'd love to encourage other entrepreneurs during this time and say to them that you can make it work."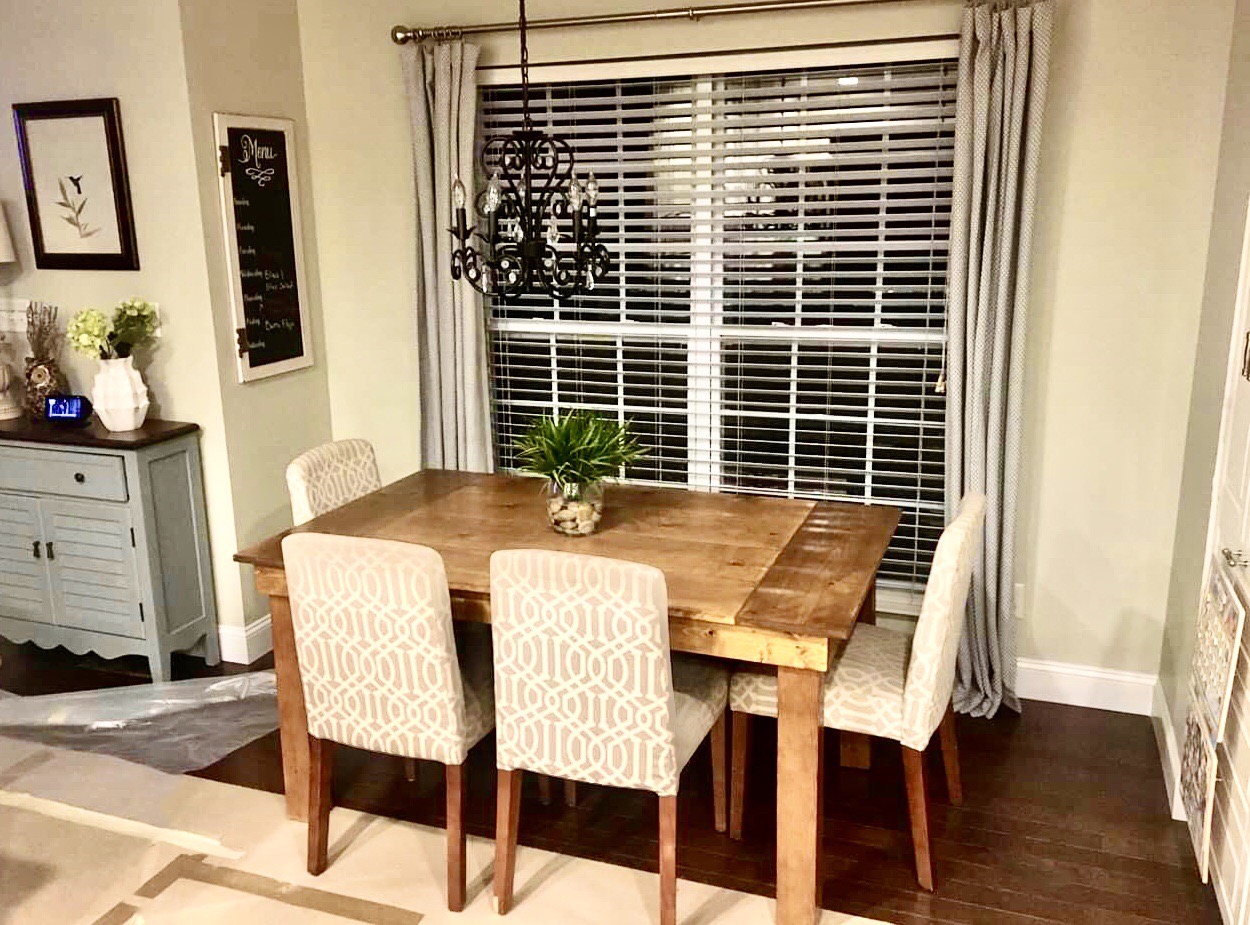 In Their Own Words..
Hi! My name is Rachel Thompson and I created Saw & Dust, a Farmhouse Furniture business, out of my garage.
The story goes like this.
It is the middle of a pandemic, my two kids are at home elearning, my other full time job was cut back dramatically due to Covid, my puppy was peeing all over the floor (haha), and like so many other people, especially single mothers, I was struggling to make ends meet.
At first I was depressed and felt hopeless but then I switched into problem solving mode.
There are a million ways to serve a community. What do I have here at home that would enable me to serve others and make a living. I have a brain to learn new things. I am healthy and able bodied. I have a garage, I have some tools…why. not try building some furniture?
I knew many people had stopped going out to shop in person due to Covid, so I figured making some handmade farmhouse furniture that could be delivered might be a nice little niche.
So I set out on my first project, a farmhouse table and bench and it sold within two days. Then after that I made a kitchen island and it sold in a day. And the snowball rolled down the hill from there!
Now I have a whole shop set up in my garage, I can work from home, the kids can elearn, (the puppy is potty trained…mostly) and I always have at least 6 orders in the queue.
I'd love to encourage other entrepreneurs during this time and say to them that you can make it work. It may not be what you first imagined, but if you stay fluid and try to be a problem solver and use what skills and tools you have available, I guarantee you can find your niche in the community.
Interested in sharing your "Made for Knoxville" story? Submit here!