Rachel Fletcher is #MadeForKnoxville.
Rachel Fletcher is passionate about ripping into furniture–in doing so, she's breathing new life into Knoxville homes and businesses.
Her one-woman shop not only offers custom furniture reupholstery, but it's also keeping value in the pieces and keeping the pieces out of the landfill. Her passions for furniture and the environment are ringing in a new generation of upholstery, and it's all starting at her South Knoxville boutique.
"I have a passion for furniture, the environment and for keeping as much furniture out of the landfill as possible."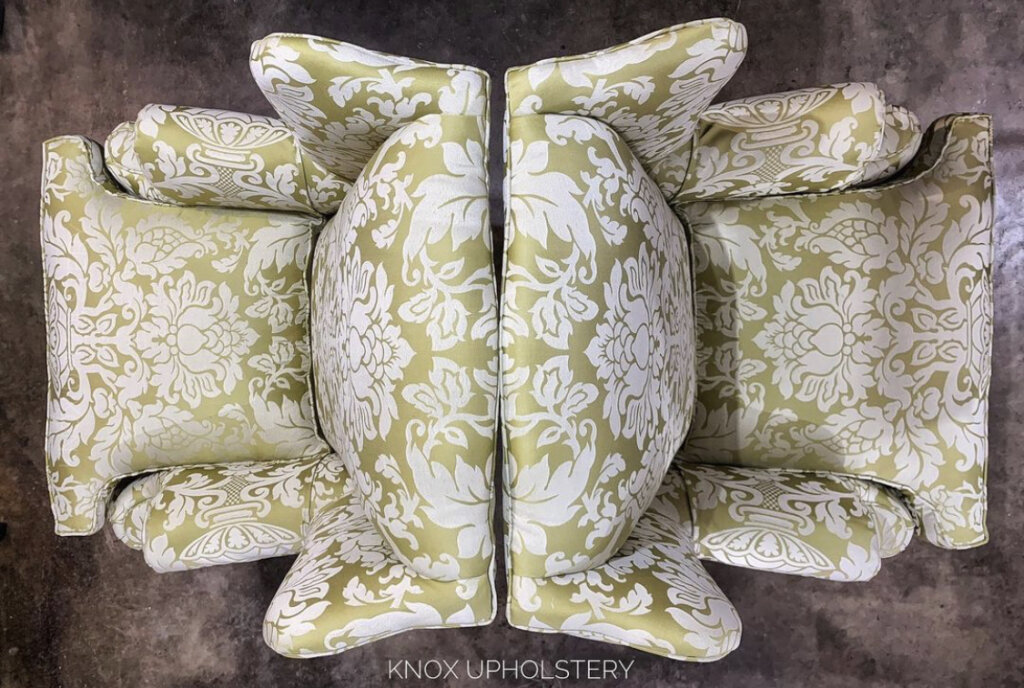 In Their Own Words..
Hi! I'm Rachel Fletcher and I truly believe It's Your Furniture But Better! I am the Founder of Knox Upholstery and my passion is breathing new life into your existing furniture to keep it, not only out of the landfill, but within your heart especially if it's a sentimental piece.
I got my start at the Clarence Brown Theatre while upholstering historical pieces for stage shows. I love working with my hands and thinking outside the box, particularly when a furniture frame is not cooperating as it should – those roads always lead to something amazing in the end.
My business journey has taught me more about myself than I ever wanted to know, and I'm extremely thankful for that. I'm better because of the mistakes I've made, my amazing clients, the community support and the copious amounts of coffee I consume.
I'm #madeforknox because my custom work is in homes (and offices) all over the Knoxville area bringing comfort and joyful memories back to the owner every time they sit down and kick up their feet.
Interested in sharing your "Made for Knoxville" story? Submit here!