Paris Woodhull is #MadeForKnoxville.
Odds are you'll recognize Paris Woodhull's artwork – it's featured all over Knoxville!
Paris was born to create, and to share that creativity with others, backed by a fierce determination to reject the "starving artist" model for a life that is fed by artful curiosity, business savvy, and what has now become one of the strongest brands in the region's art scene.
Paris brings a youthful, spontaneous energy to whatever she does, and you can't help but smile when you drive by large pieces, like the 80ft #wallsforwomen mural, titled "Victoria" at Print Shop Beer in South Knoxville, or while searching the shelves at RALA for original prints, t-shirts, and her famous tea towels.
"If you wholeheartedly feel like being an entrepreneur is what you want to do… go do it."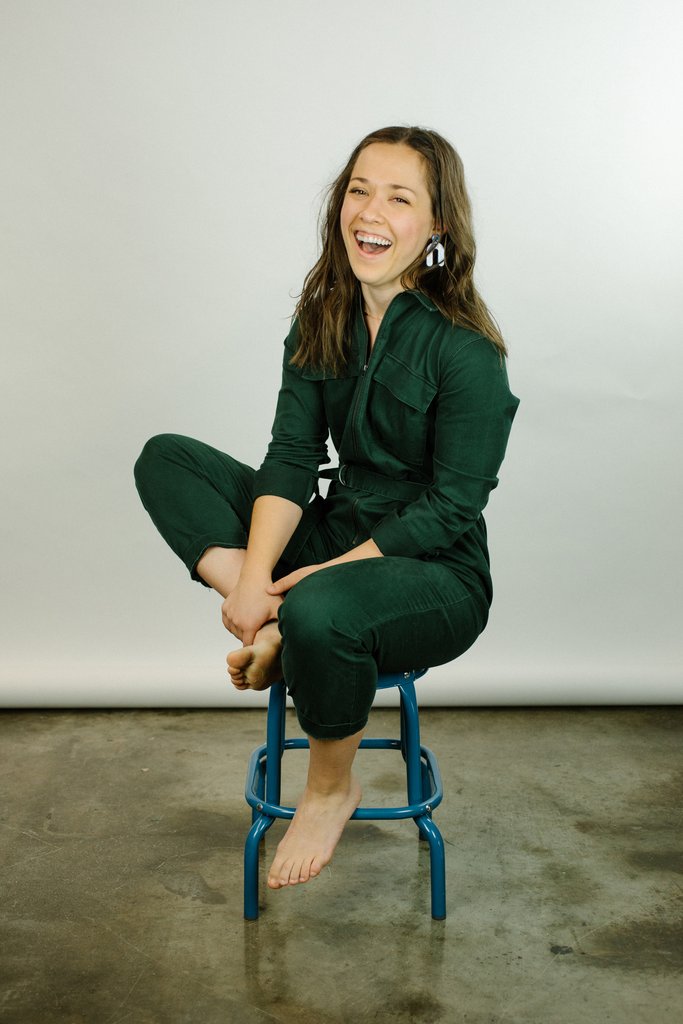 In Their Own Words…
You can listen to Paris Woodhull's 2020 interview with KEC here!
Interested in sharing your "Made for Knoxville" story? Submit here!