Olivia Ragland is #MadeForKnoxville.
When Olivia unexpectedly entered motherhood at the age of 19, she was met head on by problematic thought structures she didn't truly realize she held. Rather than shying away from these truths in shame or guilt, she ran towards them—encouraged by a strong sense of personal responsibility to deconstruct these remnants of systemic oppression. 
Equipped with new knowledge and new mentalities, Olivia turned her heart towards figuring out how to serve Knoxville youth by addressing the problems of adverse childhood experiences and toxic stress. She and her husband combined their shared experiences with youth, fitness and health, and YOCO was created. 
Olivia hopes to equip organizations and communities across the country with the tools and resources needed to nurture their youth beyond surface level efforts—rather, mind, body and soul.
"We will not settle for band-aid solutions to malignant social issues that are prohibiting youth from living full lives."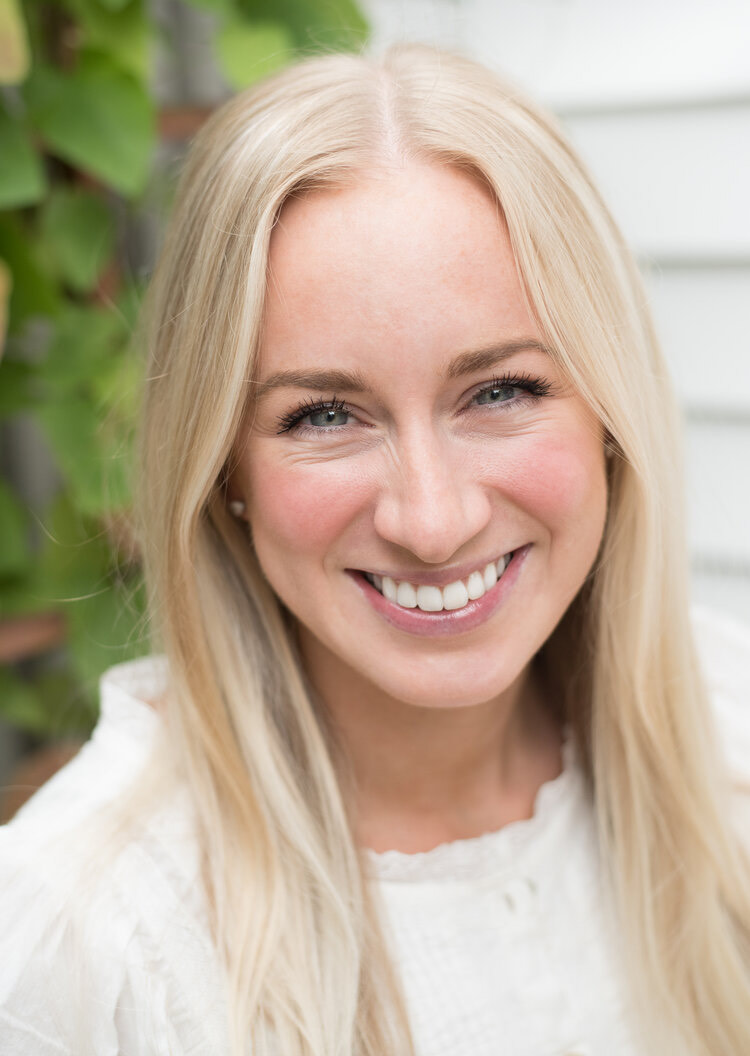 In Their Own Words..
I grew up in Knoxville, Rocky Hill specifically before it was the Rocky Hill it is now. I had a quiet sheltered childhood. I'm an only child to divorced parents, my best friend lived at the end of our dead end road. I attended Thackston for kindergarten through second grade, Tate's for third-fifth, Bearden Middle School, and Bearden High School. I lost close family members what seemed like once a year from 7-14. Through loss, grief, and lack of support I spent my adolescence making futile attempts to run from myself and my hurt. I grew up quickly at the age of nineteen when my now husband and I found out we were expecting a baby girl. I threw myself into motherhood, and into the wrestle that a walk with the Lord was, and still is some days. We have three children, Georgia (9), Josie (6), and Beau (4).
Motherhood was my first real job. People say, "motherhood is 12 jobs in one" and the like. It's sort of easy to dismiss the sentiment based on personal experience with our own mothers, or simply because us moms can be dramatic in our attempts to communicate the invisible mental load we carry. The biggest job of a primary caregiver isn't logistics, laundry, cooking, snuggling, kissing boo boos, etc it's fighting for the sweet spot between sacrificial love and brutal love for ourselves over and over again. The former without the latter might allow our children to feel loved, safe, fed..but the two imperfectly meshed might allow us and our children to look back and say "she loved being our mother." What better gift could you give yourself, and your children?
The journey of motherhood prepared me for confronting in myself patriarchal, sexist, homophobic, fatphobic, ableist, and racist thought structures. Approaching this not with guilt or shame but rather with extreme personal responsibility allowed me to start the journey of pinpointing ways in which I support, and at the very least, am complicit in systemic oppression. It's a never ending journey, and it's worth it, no-one deserves to be discriminated against. What a small sacrifice compared to the trauma those being oppressed feel.
In the spring of 2019 my husband, Jake Ragland, came to me with an idea to use the CrossFit gym his family owns, and our fitness backgrounds, to serve youth in the surrounding community. We got in contact with local youth serving nonprofits to find a place to plug in. There are so many great youth serving nonprofits in the greater Knoxville area. We started serving the youth at Emerald Youth Foundation by teaching functional fitness and mindful nutrition classes at their after school program JustLead, and hosted a group of students from Richard Yoakley (Knoxville's alternative high school) for a summer fitness camp and did a cooking class for them. These experiences taught us so much about what environments, programs, and thought processes connect with youth. Jake had to step away from the project to focus full time on his career.
I came away from those initial efforts knowing that a surface level approach to health is ineffective, not just for the youth we serve, but for everyone. Overall health (mind, body, soul) is rooted in our childhood experiences, culture, and our environment. After hearing Nadine Burke Harris' TED talk on adverse childhood experiences I felt inspired to turn frustration with systemic oppression, and my experience working with youth into a clear vision to lead YOCO. Adverse Childhood Experiences (ACEs) affect youth across race, gender and socioeconomic status yet they are largely untreated. These childhood experiences create long term health costs in youth as they become adults leading to health risks throughout their lifetime adding to the cycle of ACEs. Without supportive relationships and healthy coping habits, these ACEs lead to toxic stress. Our mission is to equip all US youth serving organizations with trauma informed curriculum and programs that bolster their existing positive relationships with youth, and teach lifelong movement, nutrition, and mindfulness habits.
I've taken YOCO from a start-up non-profit, to an impactful part of the Knoxville community. YOCO has purchased 1,571 bags of produce since June of 2020 for our pandemic relief produce program for Emerald Youth Foundation (EYF) youth and their families. We Launched the first edition of our trauma informed whole body wellness curriculum at EYF in August of 2020. I'm working with Second Harvest, and the Alcoa Foundation to aid the Austin East community during this trying time.
Interested in sharing your "Made for Knoxville" story? Submit here!