Mike Hermann is #MadeForKnoxville.
The "Largest Funko Shop in the Southeast" started from humble beginnings. Mike used to bring his small collection of vintage action figures to comic cons, but his excellent customer service left customers wanting more and more.  
Today, Mike's Tall Man Toys & Comics is more than a successful shop: it's a destination. People from around the nation flock to Knoxville to see the impressive collection of action figures, games, cards and comics. Located in the old chocolate factory at World's Fair Park, Tall Man is keeping the youthful wonder alive and well in downtown. 
Mike and his team are in it for the kids. In addition to the shop, they focus on supporting various children's charities and events. 
"We horribly discriminate towards kids and always give them great deals because, honestly, Toy Conventions are for the kids."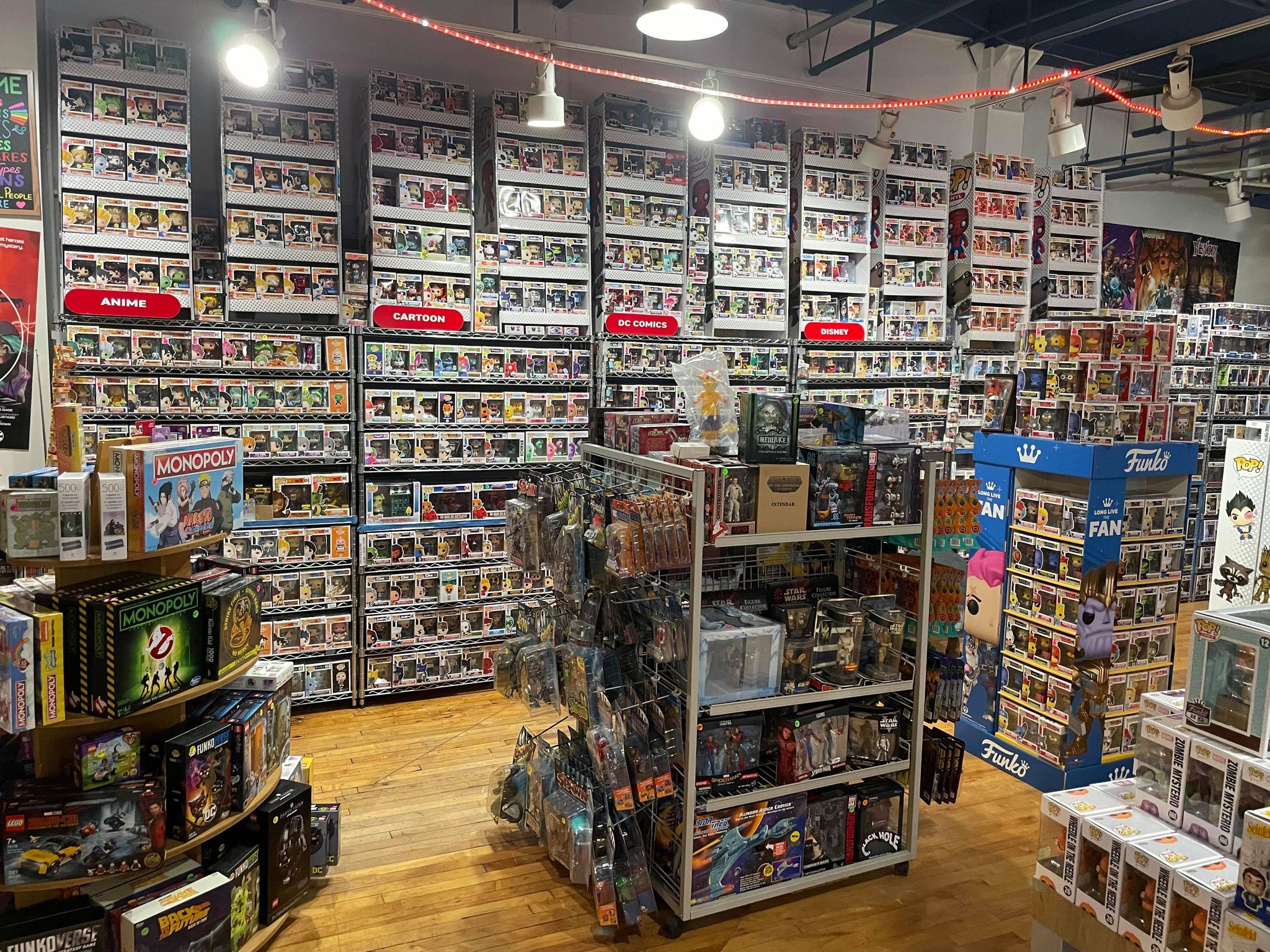 In Their Own Words..
What started as a little Vintage action figure booth at a comic con has turned into a nationwide destination.
A friend of mine and I both really liked buying and selling action figures on our website TallManToys.com, One day we decided to go to a comic con and realized that our excellent customer service was in high demand at those venues which made our products sell more. As we continued to grow we went from 1 booth to 4 booths at regional comic cons. We then opened a small 800 sq ft retail store on the NORTH end of Gay street (over the tracks and under the bridge ), that got so popular that i knew we needed a larger location. Then the pandemic hit.
We stayed in close contact with the Knox county and city mayors when 2020 lockdown was announced. It looked like we would be having to take 2-3 months off and just operate the online sales aspect. Little did we know that our little store was perfectly designed for Curbside before it even existed. Since all of our store inventory was online, we had an instant hit and our sales soared. When lockdown was lifted and in store restrictions were allowed we would have 8 people in at a time and 20-30 waiting outside. It was time for a larger location.
The search was very long but with the help of Draft agency, we ended up hitting the jackpot in a historic building on worlds fair park. The former location to the 'South's finest Chocolate Factory' and Bradley's Knoxville Chocolate company, became the new home for Tall Man Toys and Comics. Continuing the tradition of being a child friendly business at this location. 
Now that restrictions are over, we continue to get people who routinely drive from Atlanta, Nashville, and even Chicago each week to shop from the largest Funko Shop in the southeast. We have also expanded to own a tshirt company and plan on opening a second location next year as well as launching a non pop culture clothing line in the fall.
Interested in sharing your "Made for Knoxville" story? Submit here!