Leesa Osburn is #MadeForKnoxville.
Leesa created Artistic Escape after her own "escape"—from the suffocating deserts of Nevada—to Knoxville. Here, she could breathe again. In those breaths, Leesa rediscovered her long standing passion for making art. 
Leesa works mainly on canvas using water based oils. She's also an advocate of "rescuing" used canvases and frames—to her, these pieces often just need a little extra care for their potential to shine through. 
As she continues chasing her passion in her new home, Leesa hopes to grow her business and share her love of art with Knoxville and the surrounding areas. 
"After too many hot summers in 2019, my husband and I moved to Halls, Tennessee with our two rescue dogs. The change in environment has reinvigorated my need to put paint to canvas."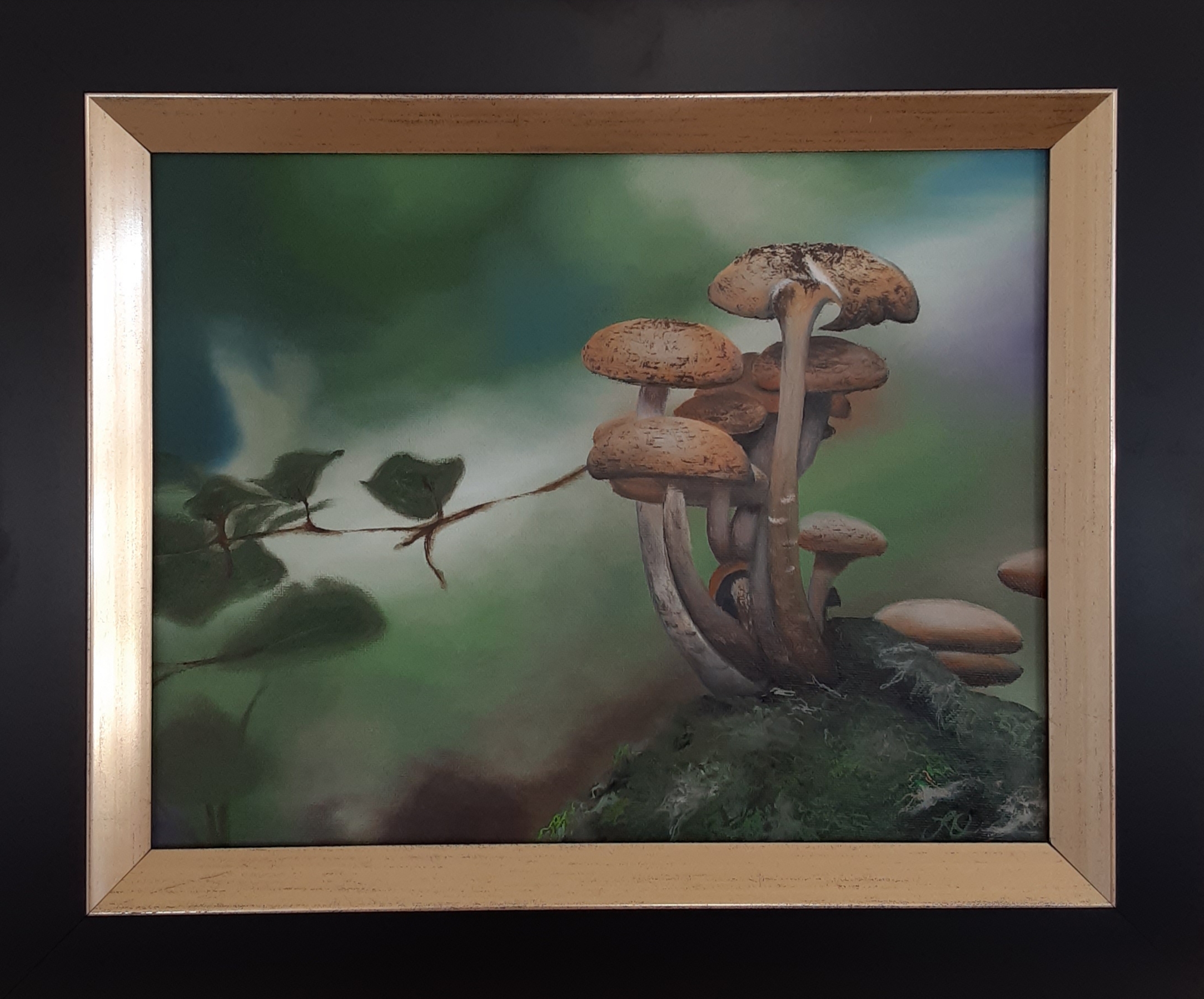 In Their Own Words..
I am originally a West Coaster from Oregon. After a short time in the Army, I met, married, and retired in Las Vegas, NV. for 14 years. In 2019, my husband and I packed our two rescue dogs and fled the desert for greener (and cooler) pastures in Knoxville. We are so happy we did!
I am a graduate of UNLV with a BA in studio art. This move has really generated an interest in making art again. I paint on canvas with water based oils and have begun showing locally. I hope to grow my art business here in Knoxville and outside the local area.
Interested in sharing your "Made for Knoxville" story? Submit here!