Kelly Taylor is #MadeForKnoxville
Kelly has a longstanding passion for plants. She finds joy in repurposing and arranging plants to make others smile. After being laid off during the outbreak of Covid-19, she felt liberated to grow her side hustle into the business of her dreams. 
Kelly's business, Plant Rambler, is a Knoxville-based online shop and delivery service with a goal of "making people smile, one plant at a time." Her dedication to sourcing the best plants, combined with a fresh, eclectic style of operating, has continually grown this hybrid online and mobile business into a beautiful piece of the Knoxville business scene. Kelly's passion for her art couples perfectly with previous sales experience to help people fill their spaces with some extra life and a lot less stress.
"Plant Rambler is a new concept for the Knoxville community and one that we plan–like the plants we sell–to grow into something beautiful for years to come."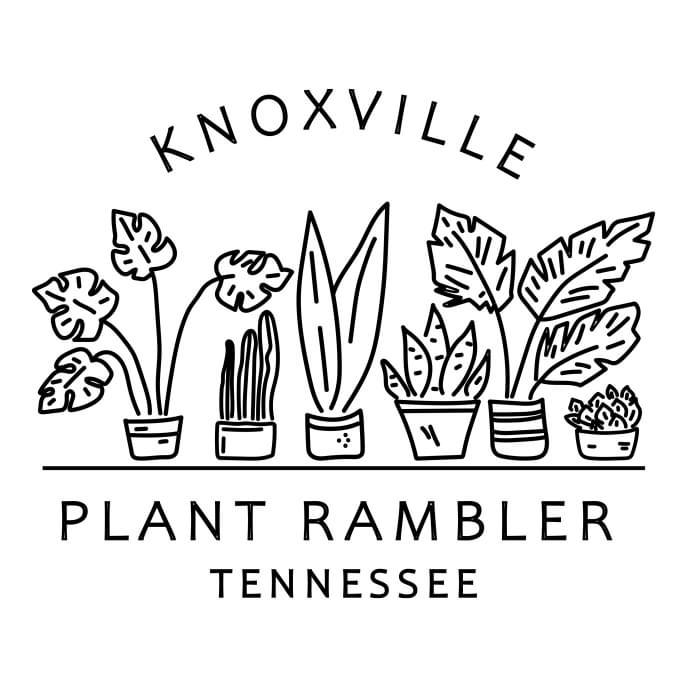 In Their Own Words..
Hi. My name is Kelly Taylor, founder of Plant Rambler, an online plant shop & delivery service based in Knoxville, TN. We specialize in indoor plants large and small, delivering unique plants to homes and offices in East Tennessee. I also operate my passion project, the "Plant Bus", a mobile plant shop inside a converted 1990 Thomas bus used for marketing and pop-ups in the community. 
My entrepreneurial journey started in the Winter/Spring of 2019. As a hobby, I had been arranging a variety of succulent creations and gifting to friends as well as selling them on social media. It was a creative outlet for me, upcycling thrifted coffee mugs, bowls, driftwood, etc. to create something new with succulents and people loved them! At the time, I simply saw it as a fun way to earn a little extra income in order to save for our upcoming wedding. I enjoyed making people smile with what I considered to be my "art", the art of repurposing and plant arrangements. After our wedding in May, I continued to sell succulents throughout the summer. Yet, the momentum slowed as I became increasingly busy with my full time job as a Director of Sales working for Marriott. While my hobby for plants and desire to one day run my own business was put on the back burner, I would constantly dream up new ideas (usually on my lunch break!) and take inspiration from other successful businesses in other cities that I saw doing the very thing I was passionate about.
It wasn't until March 2020, that I was forced to pivot. I was laid off from my job as a result of Covid-19 and it felt crushing, yet liberating at the same time. I was given the opportunity to start something new and had nothing to lose! I could now focus 100% of my time & energy on a startup. So, I cracked open a bottle of wine and my old notepad. I revisited the pages and pages of plant business ideas and multiple Pinterest inspiration boards created. I knew I wanted to operate a mobile business and had previously thought up the name "Plant Rambler". When I read it again in my notes, it just stuck. Combined with my eclectic, vintage-loving soul, I knew at that moment it would be the perfect name for a mobile plant shop to showcase my passion and art. This time around, it was no longer just a hobby. It was going to be my new full-time project. I took it up a notch, registering the business with the state, tracking down suppliers and making a plan for local delivery. I even taught myself to design my own logo and build a website. I recall the day I announced my website and orders started coming in, it gave me such a huge sense of accomplishment. 
This business did not come overnight and without failures. Along this journey I have had to learn a completely new industry. I've had to learn a TON about the plants I sell and how to care for them. I've had to constantly keep up with the trends of a houseplant industry that has seen huge demands during the pandemic. I'd say my biggest advice is to give yourself and your business room to grow and adapt. Having a solid sales and marketing plan is also something I credit to years of corporate sales experience to give me the confidence and knowledge to make my own unique plan. Plant Rambler is a new concept for the Knoxville community and one which we plan–like the plants we sell–to grow into something beautiful for years to come.
Interested in sharing your "Made for Knoxville" story? Submit here!