Jonathan Halley is #MadeForKnoxville.
Knoxville needs Jonathan Halley. If not for his impressive, entirely self-taught video production skills or his talented team of creatives at Big Slate Media, then for his compassionate spirit and eagerness to see his community succeed.
Jonathan is the founder and president of Big Slate Media, a content creation agency that has worked with brands from Yamaha to The University of Tennessee. What started as a side hustle has become one of Knoxville's fastest growing agencies, and Jonathan has no plans to slow things down soon.
From rallying collaboration within the community to implementing scholarship opportunities for students, Jonathan is Made for Knoxville, and he's making it a better place.
"Knoxville is better off having Jonathan Halley working his magic in it, and he really is 'Made for Knoxville.'"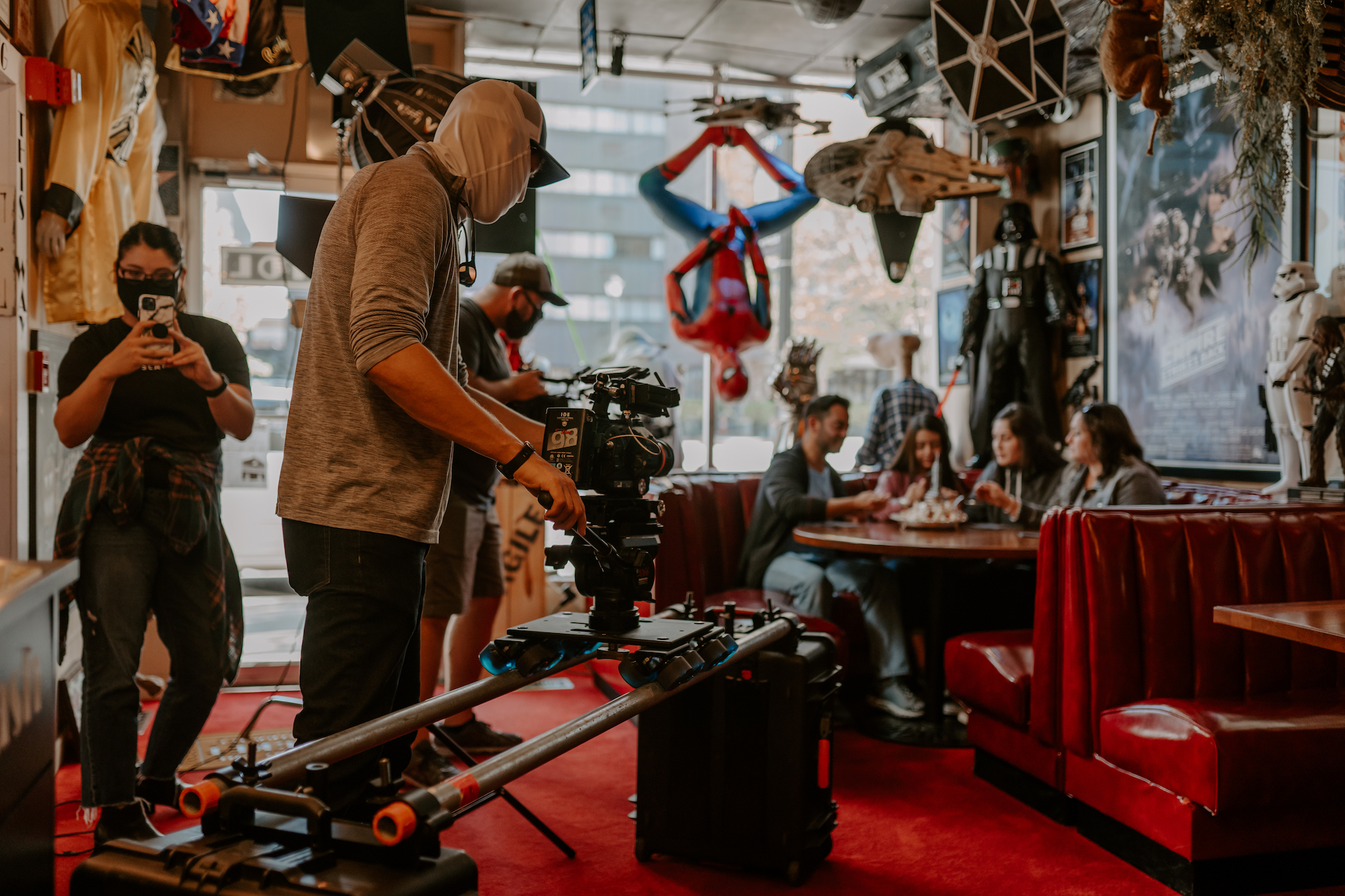 From a colleague…
Jonathan has made a large impact on the video production industry as an entrepreneur in Knoxville, and it's truly a story of determination and passion. His side hustle in drones turned into a full-fledged production company called Big Slate Media, which he became sole owner of in December 2017.
In the past few years, he's grown his start-up video production company into one of the fastest-growing content creation agencies in Knoxville. In 2019, Big Slate Media opened a cyclorama studio space with the goal of providing local creators/makers a place to create content. It's the first studio of its kind/size in the city.
Although Knoxville is the fifth-largest production city in the U.S., Jonathan recognized a lack of collaboration and community among local production companies. He founded Knox Media, an organization dedicated to connecting professionals and growing the production industry in our community. They work to provide networking/educational events for local pros and are currently working with colleges to develop internship/scholarship opportunities for students.
In the world of aerial innovation, Jonathan streamed the first-ever, live drone feed for ESPN during the 2019 Bassmaster Classic.
Jonathan's leadership has led to Big Slate Media receiving recognition as the Knoxville Chamber's 2020 Pinnacle Award winner for Small Business Excellence in 2020, Best Video Production Company in Knoxville at the 2019 AAF Big Wig Awards, and several bronze ADDY Awards in 2020 and 2021. He is also a 2020 recipient of a Knox.biz 40 Under 40 award.
On a personal note, Jonathan is without a doubt the most compassionate, generous, fun-loving and humble person I've ever worked with, and he leads his team and others exuding those characteristics every step of the way.
What's most impressive about Jonathan is that he is completely self-taught in his field. It's his determination and passion, combined with his innate entrepreneurial grit, that has allowed him to build Big Slate Media into what it is in such a short amount of time. Currently made up of seven staff members, the small (but mighty) team creates content for national brands like Red Bull, Yamaha, HGTV, and Bell Helicopter, in addition to local organizations like the Knoxville Chamber, Blount Partnership, Visit Knoxville, the Mcnabb Center, KUB, UT, and many others.
Beyond building an incredibly successful business (in his twenties!), serving on the boards for Knox Media and the American Marketing Association, Knoxville, and educating others through various speaking engagements, his professional accomplishments are only matched by his incredible character.
Jonathan has a servant's heart and always finds ways to support others. He is kind, compassionate and a friend to all. Clients and partners choose to work with Big Slate Media of course for the quality of our work, but they stay and form lasting relationships with us because of the positive, collaborative culture Jonathan has created.
He's truly an unsung hero in the video production industry here in Knoxville, and one of the most dynamic creatives and leaders in our community. I can speak for many others when I say that after all he's accomplished already, we're incredibly thrilled to see what he does next. Knoxville is better off having Jonathan Halley working his magic in it, and he really is "Made for Knoxville."
Interested in sharing your "Made for Knoxville" story? Submit here!