Wes & Jesica Breitenbach are #MadeForKnoxville.
Jes isn't afraid of stripping your furniture down to its frame. In fact, the art of upholstery lies five generations deep within her, and today she's transformed her perfected passion into a career.  
Crown Upholstery offers both commercial and residential services, whether a booth just needs some extra life or an antique chair calls for an entirely new identity. With Crown Upholstery, the Knoxville community can transform their old into new, and rediscover lost love for long held pieces. 
"Since moving here in 2008, Knoxville has not only supported our business but allowed it to thrive."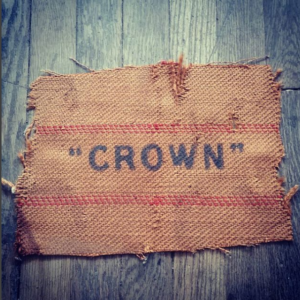 In Their Own Words..
Wes's career in upholstering began in 1999, a few years after he arrived in Phoenix, AZ from Havre de Grace, MD.
It was in Phoenix that Wes learned the generations-old tradecraft of reupholstering furniture from Jesica's grandfather, Frank Ramey Sr (who originally taught both Jesica and her father, Frank Ramey Jr).
Frank Sr, in turn, had learned the art of upholstery from his mother (who took it up from her own mother during the Great Depression in order to help make ends meet).
After years in the Sonoran Desert of Phoenix, Jes and Wes decided to make the move to Knoxville, TN over a decade ago.
Throughout their time here, Jes and Wes have made it their pursuit to embrace and love the natural beauty of the region while practicing their well-honed skills for its diverse citizenry.
While they still rely on the age-old skills of sewing and cutting as a business, the trade has become a passion as well as a career.
Interested in sharing your "Made for Knoxville" story? Submit here!