Gina Alazawi is #MadeForKnoxville.
Gina just wants to make you smile. As a born collector, she's always searching for that perfect piece, and she wants to help you find yours.
Gina stashes those sought after collections and pieces at POP Weasel Emporium, where you can find an array of vintage pop culture items that she's hunted down. At her store, Gina will point you down the "weird and wonderful rabbit hole of vintage." 
"We are so lucky to have so many programs and resources available here to us in Knoxville."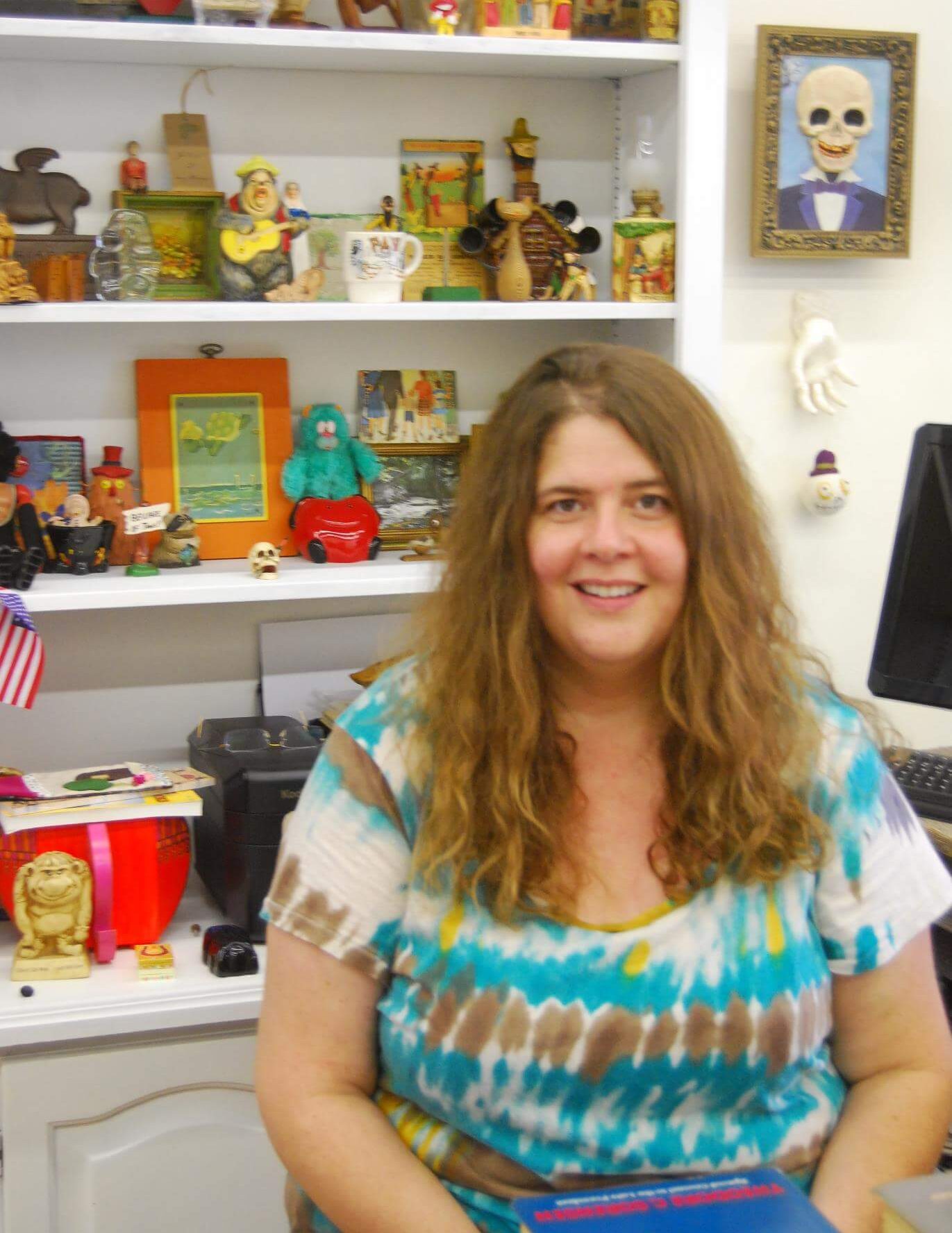 In Their Own Words..
Hi, my name is Gina and I'm the owner of POP Weasel Emporium. I have collected things since I was a child and have always loved finding "Holy grail" items for myself and others. I have an extensive collection of pop culture items and just enjoy putting the right pieces in the right hands. Sometimes the items I find don't even make it in the shop, I have collector Friends that look for certain things. I enjoy the hunt, so I'm like a personal picker from your wish list!  
We cast a wide net of vintage from the past and love to talk about fads, trends, and styles that have circled back and are now available at our shop. We offer seriously silly vintage and just want you to find something that makes you smile. 
Interested in sharing your "Made for Knoxville" story? Submit here!