Eva Kyle is #MadeForKnoxville.
When Eva was suffering from depression, she found herself drawn to a certain social media influencer who used their platform to showcase vulnerability and talk about real issues — all while chowing down on seafood. Eventually, Eva found the inspiration to embark on her own social media journey so she could provide a similar, comforting space for others.
Eva's Youtube channel, Break Bread with E, features interviews with tons of Knoxville entrepreneurs — but it's not just any interview. The pair sit down and share a family-style meal together, while discussing pressing and relevant topics.
With her channel, Eva hopes to lessen the divide between others by channeling knowledge and leading with love, peace and an open mind.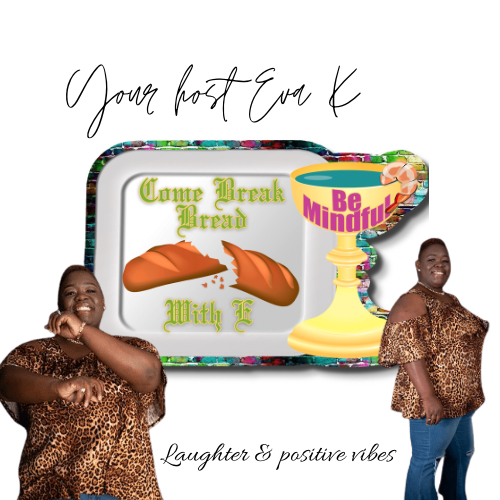 In Their Own Words..
My journey started 1/12/2020, I was suffering from depression and started watching YouTube. I fell in love with a social media influencer by the name of B.Love, she ate tons of seafood and talked about real life issues. My husband encouraged me to start my own channel, he stated that I had the personality for it. I stepped out on faith and asked my father to help me purchase equipment to start my channel and he agreed. I created the concept of the show, wrote a theme song and the rest is history. Break bread with E lets Eat has shot over 120 videos and interviewed over 65 entrepreneurs in the Knoxville area. The concept behind my show is we sit down family style and eat a hearty meal while discussing current events, entrepreneurship, mental health and pop culture. The success of my show comes from my supporters who I call "Bread Winners," without them my show would not be possible. I depend on them for sponsorship that I use to provide food for my guest. Currently the show has over 1,000 subscribers and steady viewership. My show is not a hobby it is my passion and I put all of my free time into my craft. By day I am a Special ed teacher and I love my job with all of my heart. My mission is to bridge the gap between the Elite and the common folks all over the world. I move in love, peace and non judgement. Now come Break Bread with E!
Interested in sharing your "Made for Knoxville" story? Submit here!