Chyna Brackeen is #MadeForKnoxville.
Chyna has always had an eye for the entertainment industry. In her career, she has dabbled both on stage and behind the scenes, ultimately becoming a "jack of all trades" at AC Entertainment in Knoxville. 
But when 2008 threw her career a curveball, she had to rebuild. Luckily, misunderstandings and mistaken phone calls began pushing her towards her path–she was going to build her own entertainment agency. 
Today, Attack Monkey Productions has made a name for itself specializing in various areas of the industry, such as management, public relations and event planning. But the real value in Chyna's agency lies in its focus on authenticity, and a mission to "spread the gospel" of entertainers they truly believe in.
"The Attack Monkey philosophy is simple – build brands that are authentic and offer the best possible experience to our artists, clients, and the general public. We believe that as long as we do that, people will keep coming back for more."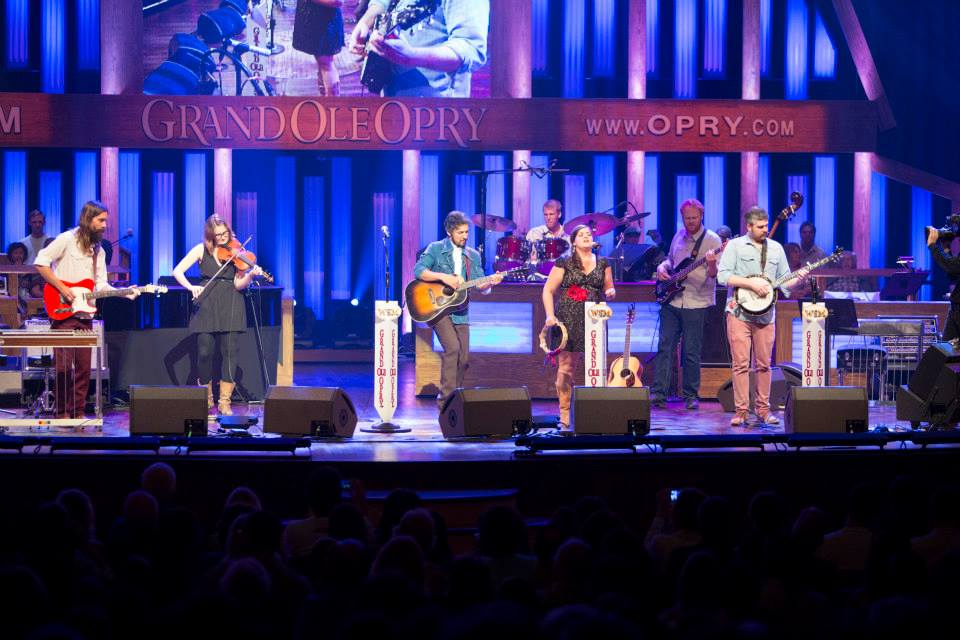 In Their Own Words..
I was obsessed with live entertainment from the time I was a small child.
I had a big voice and a flair for drama, so I turned everything into a stage: a chair, a table, a front porch, a friend's living room. I was constantly singing, acting, dancing, making films. I leapt at every opportunity to go to the theatre, to see a concert, to participate in a dance class, to perform, to consume … my life revolved around the arts.
My love of rock music and Broadway musicals competed for my attention as I tried to decide what career path I'd take. As it turned out, my voice ultimately was a major factor in that decision: I was a coloratura soprano; better suited for opera than anything else. So I trained as a vocalist, prepared to embark on a career in opera, tried to exchange my dreams of the Great White Way for those of opera houses.
I soon found that, though I appreciated the art form, I didn't have the obsession with opera that I did with Broadway. I missed the camaraderie of theatre – the months spent preparing for roles with your cast, rather than the comparatively rushed production of opera (in which casts often only have a few weeks together). With that realization, I made a life-changing decision to go behind the scenes rather than pursue a life onstage.
Ironically, my first behind-the-scenes job was with an opera company – Knoxville Opera, in fact. While there, I discovered my aptitude for developing and promoting arts festivals via the launch of the Rossini Festival & Italian Street Fair. I also made the risky decision to create a cheeky and risqué ad campaign in the hopes of drawing a younger audience, and it paid off: suddenly, our season was selling out and revenues were through the roof. I gained the attention of the national opera advocacy organization, OperAmerica, and won their Bravo! Innovation in Arts Marketing Award. That put me on the radar of other opera companies, and I quickly found myself fielding offers from some of the best in the country. 
As it turned out, I'd attracted attention locally as well. As I accepted an offer to move to New York, I found myself recruited by the only company that could possibly convince me to stay in Knoxville: AC Entertainment.
Suddenly, a whole world of live entertainment was at my fingertips. Rather than being focused solely on opera, I would be able to work on all genres of music. Even better, ACE was planning to launch a Broadway series and didn't have anyone on staff who knew Broadway like I did. While I had never planned to make Knoxville my long-term home, the opportunity to work on events like Bonnaroo and with artists who were household names was too good to pass up. 
I began my career at ACE a jack of all trades, without a title or boundaries for the work I would do. That gave me the ability to experience all facets of the company and really dig into everything to learn what parts of the live entertainment industry I liked best. I soaked it all up like a sponge. Marketing, booking, artist management, production, ticketing, festivals, settlements, sponsorships, venue management … it was an exciting time to be there. When I started there, we were a small team – by the time I left, we'd had explosive growth. I'd become a member of senior management and picked up incredible skills and contacts.
The economic downturn of 2008 was both a blessing in disguise. The job I loved evaporated with very little notice. The economy was such that finding another job – especially in entertainment – was a tall order. In fact, I received several out-of-state offers that were rescinded because the organizations lost their funding! 
A misunderstanding with a local musician set me on a path I hadn't considered. He'd heard I had left AC Entertainment and called me because he thought I was launching an artist management company. I told him that he was mistaken, but he doubled down and swore that he was correct. My personal email address was with a domain that I'd bought shortly after moving back to the United States from Nepal: attackmonkey.net, an inside joke about the monkeys that surrounded my home there. "I heard you named your artist management company Attack Monkey Productions," he said. "I thought it was so clever, because the initials spelled AMP, like a guitar amp."
I had definitely not started my own company, let alone artist management. But that conversation got the wheels turning in my head. 
When my new neighbor happened to be another local musician who joked that his band might need management, it felt like a sign.
And when I received two phone calls out of the blue, on the same day, asking me to produce festival events – well, it felt like fate.
That fall, I launched Attack Monkey Productions, a full service boutique entertainment agency specializing in live entertainment, artist management, marketing/public relations, and event planning. While the bulk of our work has been in the music industry, I've also launched a moonshine brand, produced my share of weddings and corporate events, and curated one of the best food festivals in the country. We've worked on festivals here at home and across the country. Our artists have toured internationally. We've secured media coverage in just about every national outlet you can name, including the first pitched story on the Today show since the 1960s. 
One of my primary goals since the launch of the company is to develop events that showcase diverse artists. I'm proud that my work in this realm has been recognized nationally, including by the premiere music industry publication, Pollstar, and the popular magazine Teen Vogue.
The Attack Monkey philosophy is simple – build brands that are authentic and offer the best possible experience to our artists, clients, and the general public. We believe that as long as we do that, people will keep coming back for more.
We have an exceptional record of success creating award-winning, effective grassroots, interactive, and social marketing/PR campaigns as well as buzzworthy events. Services include artist management, festivals, special event consultation and production, talent buying, booking, public relations, and marketing. The bottom line? We're promoters, but not the kind who are looking for a quick buck. We're more interested in spreading the gospel of the brands, artists, and events that we love. 
If you need help creating a memorable event, we're your team. And we're always available for consultations for artists looking to take their career to the next level.
Interested in sharing your "Made for Knoxville" story? Submit here!