Ashley Martinez is #MadeForKnoxville.
Ashley Martinez has been guided by the entrepreneurial spirit her whole life. After trying her hand at baking cookies, she realized that she had another knack on her hands. Thus, The Gourmet Cookie was born. 
With a focus on taste and high quality ingredients, Ashley and her home-based bakery are whisking some "Cookie Love" into Knoxville's mix. Ashley creates each cookie with a passion for providing her customers with a little joy–from her kitchen, to yours.
"I was able to take my love for baking and add it to my desire to be an entrepreneur and grow something amazing!"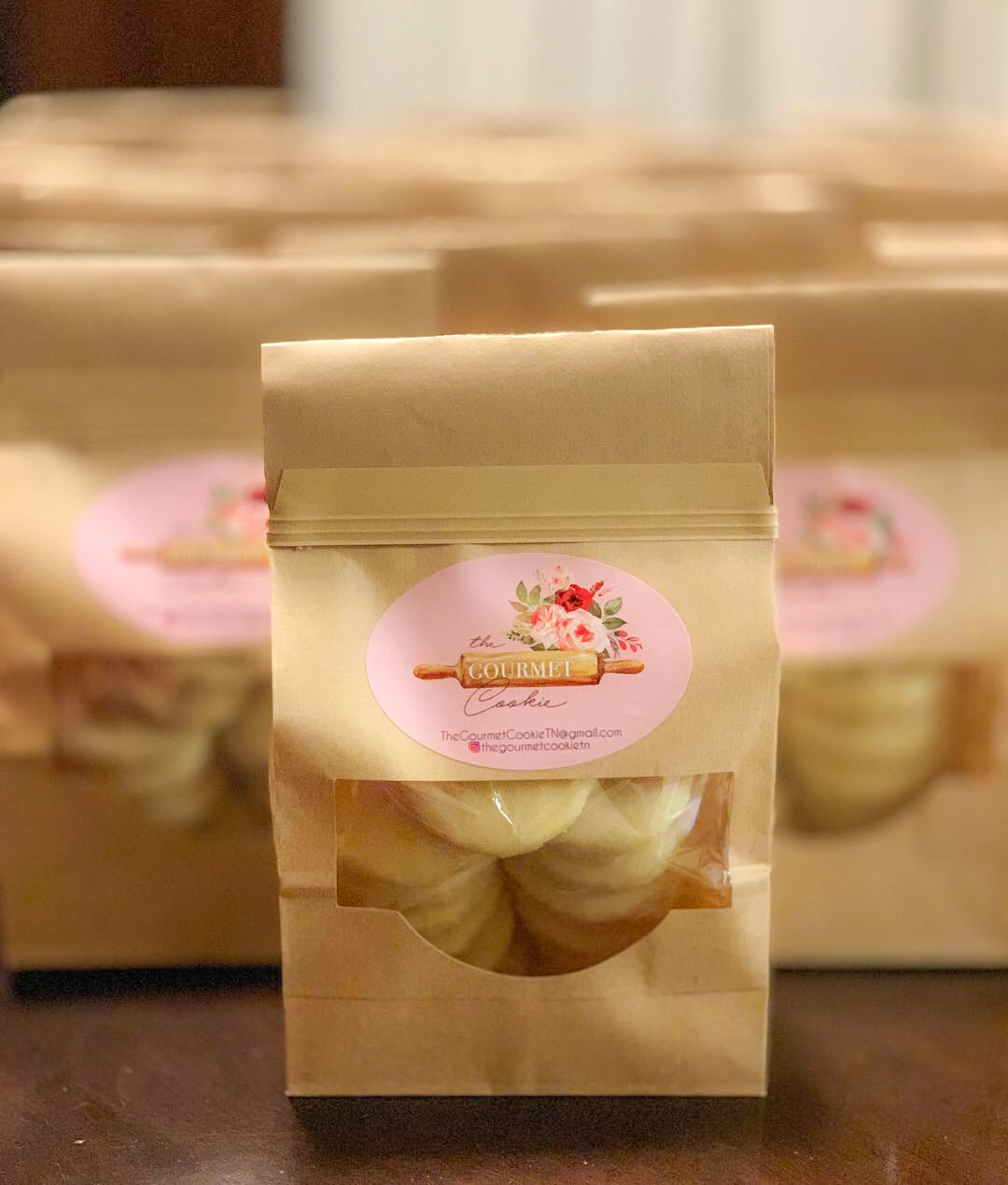 In Their Own Words..
What's my story? Hmmm. Where do I start? Well I've had the entrepreneurial spirit since childhood! I was always telling my mom about new ways I can make my own money whether it was babysitting, newspaper routes, etc. I'd think about it and tell her! I've tried my hand at many pyramid type businesses but nothing ever filled me with that joy you get from your OWN business! 
I stumbled upon making cookies after creating a few designs and flavors for my sister's wedding anniversary. That turned into taking them to her kid's school and people asking where to buy them. This blossomed into me creating this sweet little business baby I have today, The Gourmet Cookie! I was able to take my love for baking and add it to my desire to be an entrepreneur and grow something amazing! 
We are still a small home based bakery but we appreciate all of the continued support we have gotten from our customers and other local vendors to help us get where we are! I love when someone tastes our cookies for the first time and has that look of pure joy! 
Taste is so important to me and we use only high quality ingredients for that reason! We use unbleached flour, organic extracts, fresh fruit, organic sugars, cage free eggs, and more to make our cookies unique and absolutely delicious! Packaging is just as important since you eat with your eyes and that is also something we strive to do tastefully! 
Bringing our cookie love to Knoxville is our goal and we hope everyone enjoys our sweet treats made from our family to yours!
Interested in sharing your "Made for Knoxville" story? Submit here!