Ashley Gurley is #MadeForKnoxville.
With her photography, Ashley wants to bring the hidden parts of you to light. She knows that everyone has a unique story, and that those unique stories deserve unique attention.
Heritage Held, her conceptual photography business, allows her to give that to clients. She tells stories in ways that not only bring hidden pieces to light, but turn them into art. To Ashley, your words and truth are important—she hopes her photography will help you see that importance and value in yourself. 
"It is my most sincere desire to walk alongside you and create imagery that makes the invisible of your heart, visible."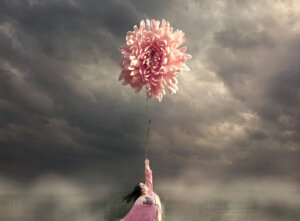 In Their Own Words..
I started Heritage Held almost four years ago in a tiny town in south Arkansas. When moving to Knoxville last September, I was so excited to move Heritage Held and bring what I have to offer to the amazing people of Knoxville! Knoxville is full of fun-loving, adventurous, AMAZING people and I am so excited to photograph their stories. I am a creative and conceptual portrait photographer. This means I make really unique images of families, entrepreneurs, seniors, children, and women! Anyone can take beautiful pictures, but I know what it is like to walk through life and feel things that no one can ever see or understand. It is my greatest pleasure to walk alongside my clients and reveal their true hearts. I believe that everyone has a unique story. Your story deserves to be heard and the world needs to hear it! It is today that we need people brave enough to be vulnerable in front of a lens and with their words to show the story of their family, their pregnancy, their business walk, their love, and even just themselves.
Interested in sharing your "Made for Knoxville" story? Submit here!